PRICE REDUCED 8/31/2023 Remington Camp Knife, Model RH-84 with original sheath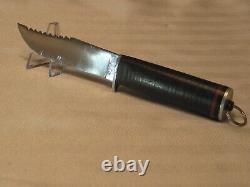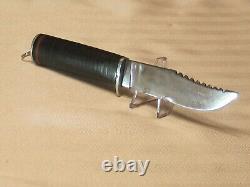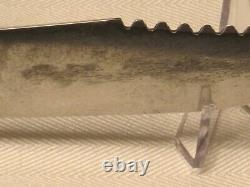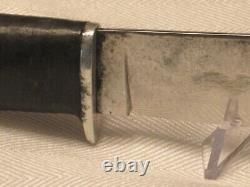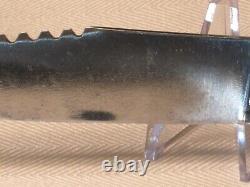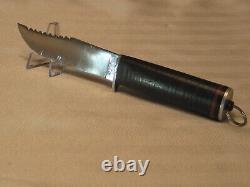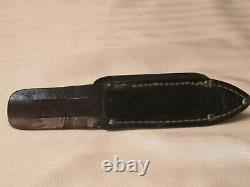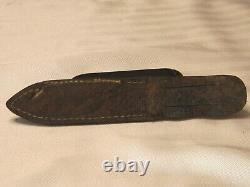 Remington duPont Camp/Hunting/Fishing Knife: Remington stopped making camping/hunting knives at the onset of WWII in order to focus on weapons and ammunition production. This knife has had a fairly easy life, showing some use and patina but no scratches from sharpening-stones. The back of the blade shows some scraping or etching to remove an earlier disfigurement. Handle is stacked leather disks that have been replaced sometime in the past.
The retainer of the disks at the back of the handle is nickel-steel, retained by a lanyard ring, apparently a home-fix when the original pommel was lost. Keeps glued leather disks tight. The sheath patina indicates originality, though I have no proof.
Model number of knife is RH-84. Value of this knife is antique manufacturing date prob. Late 1930s, originality of sheath, "fish scaler" on blade spine, and mild patina of blade.
Contact me with your choices!

---