North American Hunting Club Hunting Heritage Collection 8 Piece Knife Set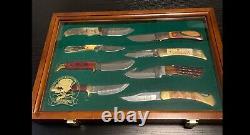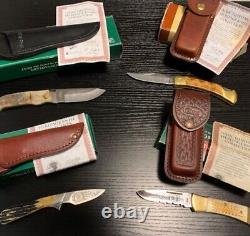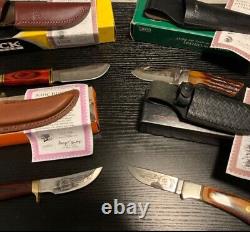 Includes knives made by Buck USA, Bear & Son Cutlery, Case, Santa Fe Stoneworks, Marbles, and Winchester. Six fixed blade and two folding. Each blade is engraved with the Hunting Heritage insignia and each knife comes with a leather sheath and certificate of authenticity. None of the knives have ever been used.
Wooden glass top display case included.

---