Landers Frary & Clark LF&C Universal Vintage Hunting Bowie Knife, Rough Black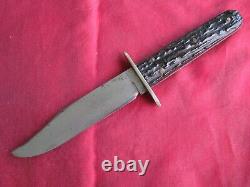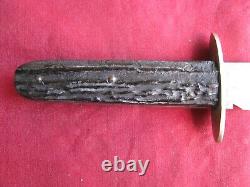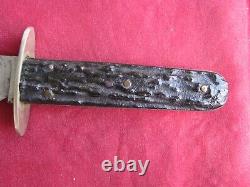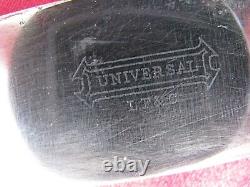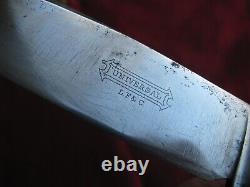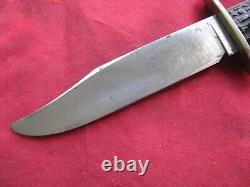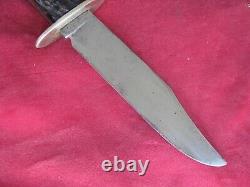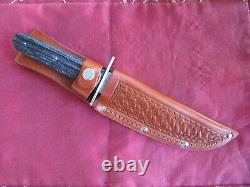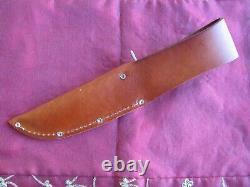 This knife features a carbon steel clip point blade, full tang construction, a nickel silver double hilt, and a "Rough Black" composite handle with a stag texture. The blade is 5" long and 1/8" thick at the hilt. The blade is tang stamped Universal, LF&C.
The knife is in very good condition overall, especially considering its age. The blade shows some minor pitting in a few spots, and appears to be about 97% intact. Included with the knife is a new aftermarket leather sheath. This knife is very well made, and will provide many more years of service with proper care. Or, it would be right at home in a collection of vintage fixed blade knives.

---