Antique Norwegian Hunting Knife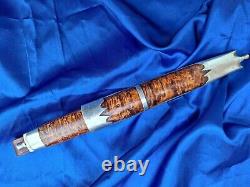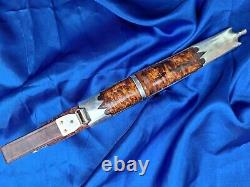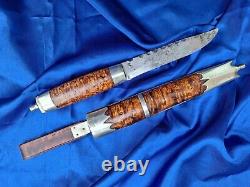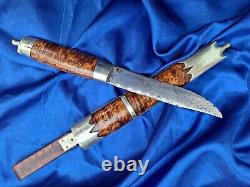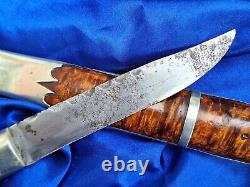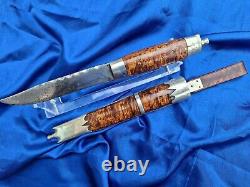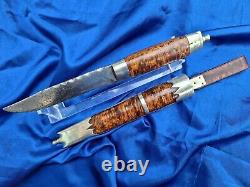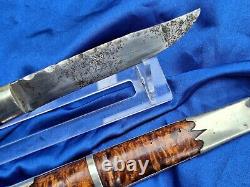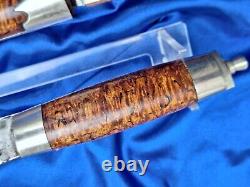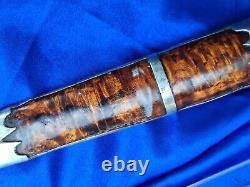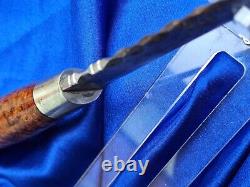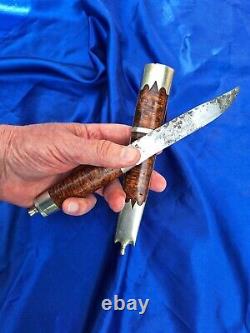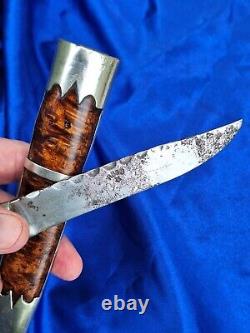 ANTIQUE beautiful RB & S with star under the logo (Rognald Brusletto & Sons from Geilo in Norway) Norwegian hunting knife. Handmade from 1917 - 1941. This is one from the early production years. In those days most high class knives were handmade.
Brand RB & S carbon steel. Birch burl wood handle and scabbard. All fittings are in German silver.
Overall length 10.7 inch. Knife overall 9.8 inch. Photo's are an important part of this add.

---